Quick Cash For Your Fort Myers
House
The Conventional Real Estate Agent Route Can Take Months! Cash quote in less than 24 hours.
Learn More
Cobia Holdings works with real estate, land, and property owners to get you quick cash offers for your home. Whether you've had an emergency situation, are facing potential foreclosure, your home was devastated in Hurricane Ian or are liquidating property for any reason – we work with you to get a fast cash offer with no updates, changes, or repairs to your home.
Sell Your House Fast in Naples for Cash!
We Buy Houses CASH - AS IS!
We buy houses 100% as-is – for cash. You don't even have to clean! Get Your No-Obligation CASH OFFER Below.
WHY SELL YOUR Naples Property
WITH US?
We've been in the Real Estate Industry for many years, with a combined 20 years total experience. Our team was born in Lee & Collier Counties, and we deeply care about this area. We started after Hurricane Ian to help our friends and neighbors that were struggling with everything from liquidating their property for cash quickly – to find another home as well as repairs and questions. Ready to sell your home in Naples or Fort Myers for Cash? Still uncertain? Learn about the process below. 
We find our partners & clients value the following things we bring to the table:
No Hassles or Repair Costs
We buy property truly 'As-Is', and we mean it. No Repairs. No new appliances. No cleaning.
No hassles.
We put more cash in your pocket with and work with sellers who are looking forNo Commissions, No Closing Costs, and No Hidden Fees. 

Extremely Flexible & Helpful
We work at your pace – fast or slow, or on a schedule. Close when you want. You can stay in your house after closing too.
Simple, Easy & Here For You
Unlike conventional real estate deals where you have to make a lot of decisions and be a part of every facet – we handle everything for you.
The best cash buyers of property in
Southwest Florida
Some people will offer to buy your house, but not all of them will make it easy for you. We are different because we want to make it simple and stress-free for you.
When you sell your house to us, we will make sure it's all about you. You can choose when you want to sell and you won't have to worry about showing your house to strangers or doing any repairs.
After we buy your house, you can even stay there for a while if you need more time to move out.
And the best part is, we offer you a fair price without any hidden fees or costs. Other people might ask you to pay for extra things like repairs or fees, but we won't.
Look below to see more about what we mean!
HAPPY CASH Customers Throughout Naples &
Southwest Florida
At Cobia, we understand that selling your home for cash is a big decision. That's why we're proud to have a track record of satisfied customers who have chosen to work with us. Our commitment to providing a hassle-free and transparent selling experience has earned us numerous positive reviews from past customers. We believe that our reviews speak for themselves and are a testament to the quality of service that we provide. 
Fast cash vs. lengthy process - the COST OF
SELLING breakdown
Selling a home for cash can be tricky, especially in Southwest Florida. People who want to buy houses usually want them to be ready to live in without having to do any work or repairs. So if you want to sell your house you might have to spend some money first. You might need to buy new things like appliances, or fix things like walls or roofs.
Additionally, on average, people who sell their homes in Southwest Florida spend about 2% of the selling price on these things. So if your house sells for $350,000, that would be $7,000 out of your own pocket! Combine that with closing costs and realtor commissions and the average home seller ONLY nets around 90% of the total price. On a $300,000 home that's a fee of $30,000 – $50,000 depending on repairs required.
| | Our Offer | Traditional Offer |
| --- | --- | --- |
| Days on the Market | 0 | 120 +/- Days |
| Closing Date | You Choose | 90 +/- Days |
| Stay After Closing | You Choose | No |
| Commissions | $0 | 6% |
| Closing costs | $0 | 1-2% |
| Service charge | $0 | $295 |
| Repair Costs | $0 | 2-3% |
| Seller Concessions | $0 | 1-2% |
Traditional Offer Comparison Information is based on current local data (SWFL).
You will love working with us
1
Feel free to call
(or email) us to discuss your property. We understand that your time is precious, so we promise to keep the conversation brief, typically lasting only 5-10 minutes.
Give us a chance to make a good impression on you.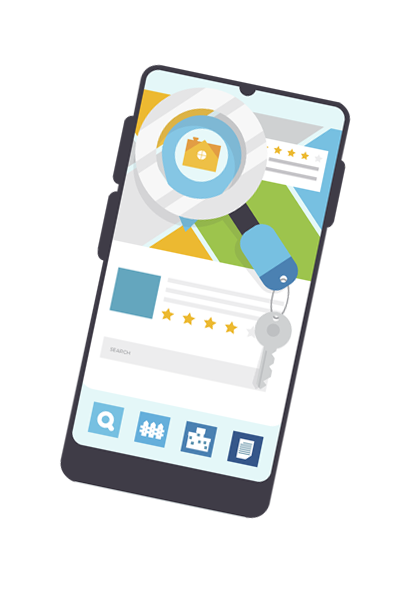 2
Receive an immediate offer.
We guarantee to call you back on the same day with a no-cost, no-obligation offer.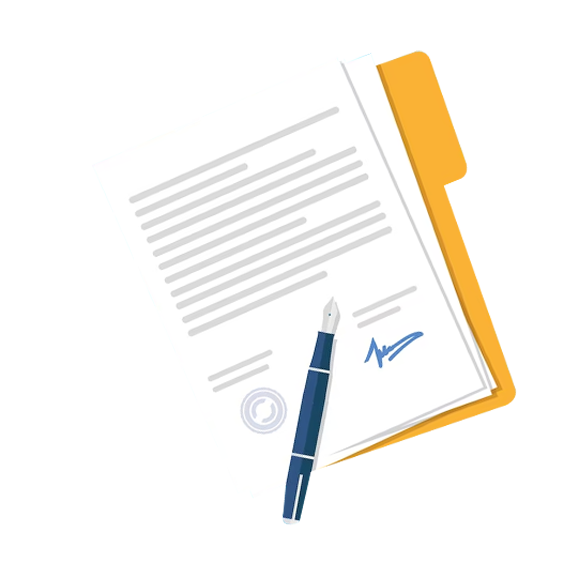 3
Choose your preferred
closing date
to accommodate your busy schedule. Whether you want to close quickly or slowly, we're happy to oblige. Additionally, you can even remain in your home for a few days, weeks, or even months after closing, if you wish.
years combined experience
DON'T JUST TAKE
OUR WORD FOR IT
Great people to work with (yes, these are real, great people to work with!)! Recommended!
Kevin and the guys took great care of us! Competitive offer on our home and excellent customer service. Quick and easy closing and they were able to adjust to our time table as we were moving out of state. Highly recommend this team!
Worked with them on several transactions and they are very honest and trustworthy. Great to deal with
I am a local licensed agent here in Florida and have done several deals with Desoto Holdings over the last few years. My investors and myself have been extremely happy with each of the transactions
Quick easy sale! Needed to sell and sell fast and process was just as described. We closed 2 weeks from my first contact. Nothing seemed to come up during process that I could complain about.
Working with Desoto Holdings was fantastic. They are very professional and a pleasure to work with. I highly recommend them for selling or buying your home.
QUESTIONS?
WE HAVE ANSWERS
There are many things that set us apart. What sets us apart is our wealth of experience in cash transactions in the real estate business as well as our general real estate prowess, which should provide you with peace of mind.
But, that's not all. In addition to our experience we're also completely local and native to Southwest Florida – being born and raised in the area. We are familiar with the market and offer fair prices. We are easily accessible, and our strong reputation precedes us. We're also not here to just make a quick buck. We want to have each deal we participate in be a win-win situation for us and our clients and will work with you on how to best accomplish this for your unique needs. 
In addition, we have robust financials, and we pay cash for our deals, which means less hassle and less risk for you. We don't require surveys, appraisals, or formal inspections, and our contracts are solid, ensuring that we do what we say we will do.
Our ethical standards are impeccable. All our agents are licensed and insured real estate agents who have worked with us for many years. 
We understand that buying or selling a property can be overwhelming, which is why we take care of everything for you. While we have purchased thousands of homes, we never lose sight of the fact that this is likely a new experience for you. We are committed to making the process easy for you and guiding you every step of the way.
Cobia Holdings we offer a variety of real estate services to help you buy or sell your home. Our team of experts is dedicated to providing you with the best possible experience, no matter your needs.
No matter your real estate needs, we're here to help. Contact us today to learn more about our services and how we can assist you with all your real estate goals.
At our company, we are licensed real estate agents, giving us access to the Multiple Listing Service (MLS). This allows us to view all active, pending, and sold properties in your area. Similar to an appraiser, we analyze this information to establish a price range that we believe your home falls within. It's important to note that each house is unique and may have different upgrades and improvements. Therefore, we request that you describe your property and any enhancements you have made when we speak. This information will be taken into account when determining the most accurate price for your home.
SPECIAL
SITUATIONS

Where you may need to sell for cash
Additional Florida Locations Where We Buy Properties Cash
Southwest Florida is a popular destination for real estate investors and homebuyers alike. Some of the most sought-after areas in Southwest Florida include Naples, Fort Myers, and Cape Coral. Naples is known for its luxurious homes and high-end shopping and dining, making it a popular destination for wealthy homebuyers. Fort Myers is a growing city with a bustling downtown area and plenty of new development, making it an attractive option for those looking for a more urban lifestyle. Cape Coral is known for its many canals and waterways. Regardless of where your home is located or the condition it's in – contact us today for a quick cash offer!
Lee County, Florida Cities we Serve
Lee County is located in Southwest Florida and is known for its beautiful beaches, warm climate, and abundant recreational opportunities. Unfortunately in 2022 it was devastated by Hurricane Ian – contact us today to receive a cash offer for your home in one of the following cities: 
Collier County, Florida Cities we Serve
If you are looking to sell your house in Collier County quickly and for cash, there are several options available. Cobia specializes in buying properties for cash, offering a hassle-free and fast option for homeowners who need to sell quickly.