In Cape Coral? Consider
Selling Your Home for Cash Today!
Cape Coral residents, if you're considering selling your home, Cobia Holdings is here to provide a simple, quick, and advantageous solution. We're ready to buy your home for cash, regardless of its condition or situation. By choosing a cash sale, you can avoid the uncertainties of the traditional real estate market—no need to worry about repairs, renovations, staging, or waiting for mortgage approvals. We handle all the complexities so you can enjoy a hassle-free sale, focusing on what matters most—your next steps in life. If you're interested in receiving a fair, no-obligation cash offer for your home, please reach out to us. We're committed to helping Cape Coral homeowners with a swift and stress-free home-selling experience.
Sell Your House Fast in Cape Coral
We Buy Houses CASH - AS IS!
We buy houses 100% as-is – for cash. You don't even have to clean! Get Your No-ObligationCASH OFFER Below.
Sell My House For Cash in Cape Coral
Are you tired of the hassle and uncertainty that comes with selling your house through traditional methods? Are you currently dealing with a divorce, probate, legal or other issue that requires you raise cash FAST by selling your home? Are you unable to come up with the 10%-15% it takes to sell your own home, or wait 90-120 days for a sale to close? WE CAN HELP!
Selling your house for cash can provide you with a faster, easier, and more reliable solution. With a cash sale, you can avoid the stress of waiting for a buyer to secure financing, dealing with repairs and inspections, and navigating the complexities of the real estate market. Additionally, selling your house for cash can often result in a quicker closing process, providing you with the funds you need when you need them. Don't let the burden of selling your house weigh you down any longer. Consider a cash sale and experience the ease and convenience of a stress-free transaction.
WHY SELL YOUR Cape Coral house for cash
WITH US?
We find our partners & clients value the following things we bring to the table:
We buy property truly 'As-Is', and we mean it. No Repairs. No new appliances. No cleaning.
No hassles.
We put more money in your pocket with and work with sellers who are looking forNo Commissions, No Closing Costs, and No Hidden Fees. 

We work at your pace – fast or slow, or on a schedule. Close when you want. You can stay in your house after closing too.
Unlike conventional real estate deals where you have to make a lot of decisions and be a part of every facet – we handle everything for you.
Sell My House Fast for Cash in
3 Simple Steps:
Simply fill in the form to get started. We'll give you a call to get a bit more info so we can make you the best possible offer!
Our experienced buying manager will make you a no-obligation offer either in person or over the phone. You can always say "No"!
Like our offer? Great! We'll set a closing date that works for you. Cash in your pocket and property off your mind!
Quick CASH Offers For Properties In Your Area!!
Fill out the form below to receive a FREE, fast, no-obligation quote and an opportunity to earn $5000 towards moving costs!
Benefits of Selling in
Cape coral for Cash
Right now, transactions in Cape Coral, Florida – on the conventional real estate market are generally taking approximately 6 months to sell. That's start-to-finish (realtor selection to final closing & deposit). With Cobia – we can generally close in less than 2 weeks. Saving 93% of the time and helping to get you cash WHEN YOU NEED IT MOST!
Meet Cobia Co-Founder
Kevin Bartlett
Hi, I'm Kevin Bartlett, 
I founded Cobia to help my neighbors in Bonita Springs navigate real estate in tough times and ensure you keep as much equity in their home as possible! 
Having grown up in this region, I have a unique and thorough understanding of the local market, which enables me to deliver optimal results for you. But it's not just about expertise—it's about commitment. My aim is to understand your specific needs, and then to exceed your expectations in fulfilling them. 
Whether you're looking to sell your home swiftly for cash or need guidance navigating the complexities of the real estate market, I'm here to help. I'll bring to the table my strong negotiation skills, meticulous attention to detail, and personalized service, ensuring a smooth and successful process for you. So don't wait—get in touch with me today. 
Some Additional Notable Call-Outs About Kevin Bartlett
your COST OF
SELLING breakdown
Selling a home can be tricky, especially in Southwest Florida. People who want to buy houses there usually want them to be ready to live in without having to do any work or repairs. So if you want to sell your house you might have to spend some money first. You might need to buy new things like appliances, or fix things like walls or roofs.
On average, people who sell their homes in Southwest Florida spend about 2% of the selling price on these things. So if your house sells for $350,000, that would be $7,000 out of your own pocket!
| | Our Offer | Traditional Offer |
| --- | --- | --- |
| Days on the Market | 0 | 120 +/- Days |
| Closing Date | You Choose | 90 +/- Days |
| Stay After Closing | You Choose | No |
| Commissions | $0 | 6% |
| Closing costs | $0 | 1-2% |
| Service charge | $0 | $295 |
| Repair Costs | $0 | 2-3% |
| Seller Concessions | $0 | 1-2% |
Traditional Offer Comparison Information is based on current local data (SWFL).
HAPPY CASH Customers Throughout Naples &
Southwest Florida
At Cobia, we understand that selling your home for cash is a big decision. That's why we're proud to have a track record of satisfied customers who have chosen to work with us. Our commitment to providing a hassle-free and transparent selling experience has earned us numerous positive reviews from past customers. We believe that our reviews speak for themselves and are a testament to the quality of service that we provide. 
Cape Coral, located in Southwest Florida, is known as the "Waterfront Wonderland" and for good reason.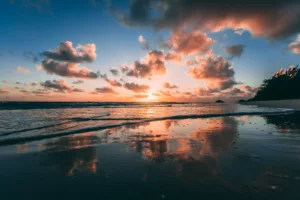 With over 400 miles of navigable waterways, more than any other city in the world, Cape Coral is a paradise for boating and water sports enthusiasts. The city is the largest between Tampa and Miami and is characterized by its extensive canal system, scenic beauty, and family-friendly atmosphere.
Established in 1957 and incorporated in 1970, Cape Coral has grown from a master-planned community into the vibrant city it is today. Its unique geography features an array of waterfront properties, providing many residents with direct access to the Gulf of Mexico via the Caloosahatchee River.
Cape Coral boasts an exceptional quality of life. The city is known for its safe neighborhoods, excellent school system, and ample recreational opportunities. It offers a variety of parks, nature preserves, and golf courses. The Sun Splash Family Waterpark, Four Mile Cove Ecological Preserve, and the annual Cape Coral Festival of the Arts are just a few of the attractions that make the city a great place to live and visit.
The city also has a thriving local economy. While tourism plays a significant role, Cape Coral has a diverse business sector with industries ranging from healthcare to retail and services. The city has seen significant growth over the years, and this trend is projected to continue, making it one of the fastest-growing areas in the United States.
In terms of real estate, Cape Coral presents a broad spectrum of opportunities. The city offers a mix of residential properties, from affordable single-family homes to luxurious waterfront estates. The market is attractive for both homeowners and investors due to the city's continuous growth, desirable lifestyle, and affordable property prices compared to other Florida cities.
In summary, Cape Coral is a dynamic and vibrant city, brimming with natural beauty, recreational opportunities, and promising growth potential. Its unique charm and attractive real estate market make it an appealing destination for residents and investors alike.